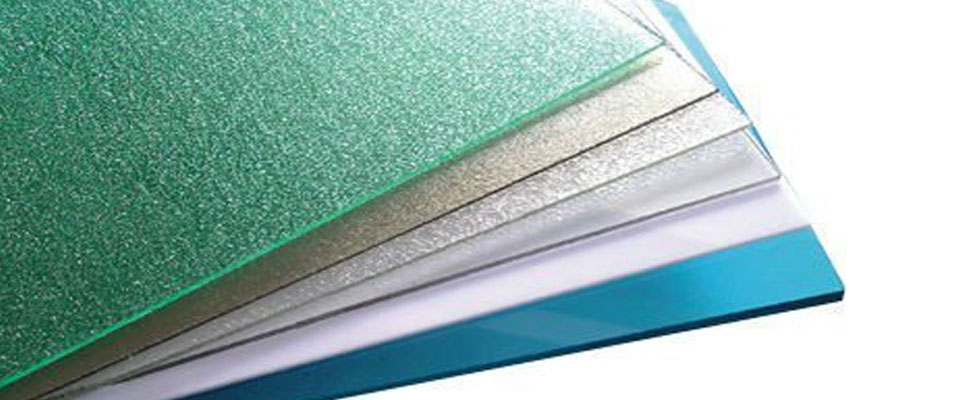 EMBOSSED POLYCARBONATE SHEETS
Indolite Embossed Sheet has several features with high impact resistance, light weight, can be easy cold bend processed and hot molding. Hence, it can be widely used in construction and decorations. Our wide range of high quality polycarbonate embossed rolls and sheets can be used in various ways and for various applications such as for veranda glazing, safety or vandalized areas indoor/outdoor signs or instrument panels. They are exceptional impact strength and virtually unbreakable. Further, they are UV resistance, self-extinguishable and light transmittance. Such rolls and sheets come with tiny embossed patterns on one side. Such design not just enhances the look of the polycarbonate rolls and sheets but also enhances its firmness and anti-static function. Besides, they add special effect to the sheet.
Product Features :
• Very high impact strenght, warp effect.
• Good Weather Resistance and UV protection.
• Wide dervice Temperature.
• Fire resistant.
• Light weight.
• Good light Transmission.
• Simply Installed.
• Widely used, canbe moulded & processes.
• 10*years warranty.
• UPTO Limited Warranty.

Product Specification:
| Thickness (mm) | Standard Width (mm) | Standard Length (mm) | Spencific Gravity | |
| --- | --- | --- | --- | --- |
| 1.2 | 915 | | | |
| 1.5 | 1220 | 915 mm to no limit | 1.2 | Clear, Green, Blue |
| 1.8 | 1525 | | | Blue, Brown, Green |
| 2.0 | 1830 | | | |
| 3.0 | 2135 | | | |
| UPTO 10 | | | | |
Choose Colour





Note: There might be little Color difference between the Sample and the rest Product.
Above colors presented is only part of all the colors produced by us.We can also cutomize whatever color you require